Construction Law
Construction Law entails a wide range of legal issues including contract law, bonds and bonding, guarantees and sureties, liens and other security interests, tendering, construction claims and related consultancy contracts. It involves the variety of laws that specifically govern the construction process and the laws and legal principles that apply to and in connection with the many different types of businesses and professions that are part of the construction industry. I can represent your interests in any of the many issues that may arise including: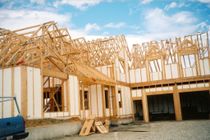 Security of payment

Planning

Environmental & building regulations

Contract methodologies & selection

Subcontract issues

Liability arising in contract, negligence and other grounds

Insurance and performance security

Dispute resolution and avoidance
If you are a builder, contractor or homeowner who has a construction project involving a claim of construction defect, delay, faulty workmanship, inferior materials, unlicensed contractor, or any other issue, I will help protect your interests.