About Daniel B. Shapiro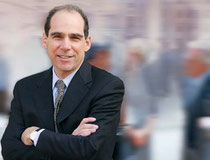 I pride myself in working closely with my clients to deal with the legal issues that arise in owning a small business and helping homeowners through smooth home purchases. I work hard to make sure that your best interests are served in lease negotiations, closings, dispute resolutions, purchases or sales of businesses, litigation, etc.
My undergraduate degree is from Columbia University. I went on to earn an MBA from Northeastern University and then held various positions in private business. Choosing a career in law, I graduated from Brooklyn Law School in 1991.
My family owned and managed International Folding Paper Box Company, a manufacturer of fine folding paper boxes in Ridgefield, NJ. I learned first-hand about family owned businesses from the inside, working in various positions at International Folding Paper Box for eight years. Prior to opening my own office, I practiced law in New York, working for law firms and a large private owner in the area of property law.

I have practiced law and lived in Montclair for over twenty years, combining my business and my legal experience to assist business owners with their leasing, real estate, litigation and transactional needs. I bring a practical viewpoint to practicing law and understanding the needs of small businesses.