Testimonials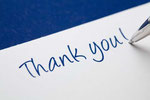 Here are comments from my clients to illustrate how I have helped small businesses and individuals on legal matters.
"We were fortunate to hire Daniel Shapiro to do the closing for the sale of our pizzeria café.  From the beginning to the end of the process, we were thoroughly satisfied with his legal expertise and leadership.  He was meticulous and completely answered all of our questions quickly and methodically.  In our situation, the timing of the sale mattered; keeping to the closing date schedule was an important money saver for us.  Dan worked diligently to meet our very tight schedule request and, to his credit, the restaurant was sold on schedule, and the process went very smoothly. We are extremely grateful to him and would not hesitate at all to work with him again should we require legal counsel."
Eyal and Rosann Bar
"Thank you very much for the assistance you gave us during the ordeal of selling our home. Quite frankly our experience this time was not the way when we bought our house in the past. You really made the experience light and pleasant. Your professionalism and demeanor are exceptional. We are so appreciative and glad we chose you to represent/protect us. You went beyond your calling!!"
Vincente & Araceli Escano
"After 25 years as an executive at a Dow 30 company, I decided to purchase my own small business. Dan helped me from beginning to end. He was very capable at handling all aspects of this acquisition. Not only does Dan advise on large complex matters such as regulatory and environmental, he is also extremely detail oriented and thorough on the more intricate details. In addition, Dan is a skilled negotiator and can be relied upon to gain a fair outcome. Although Dan specializes on small businesses, I found Dan to be on par with the most skilled corporate lawyers I have ever dealt with. Dan was truly a key asset for my team and I would recommend him highly."
                                 Ron Schone, Blairstown True Value and Blairstown Agway

"My wife and I worked with Daniel on a legal matter pertaining to the acquisition of our home. The original home owner failed to disclose the real condition of the roof during the purchasing process resulting in a complete replacement of the roof a week after closing. Upon hiring, Daniel began immediately with all necessary legal processes in swift and professional manner. After filing a lawsuit, we were able to settle with the other party prior to the actual court date thanks to Daniel's skillful negotiations. We were awarded with a satisfying settlement which we happily accepted. Our experience with Daniel was smooth and successful."
Marcus & Monika
"Dan helped straighten out some financing issues and a tax lien on our business. He was extremely thorough and gave us good advice. He did a great job for us."
Harry Jacobs, Montclair Auto Top & Seat Cover
"Dan handled the application for non-profit status, the lease negotiations and the negotiations with the diocese. He was very thorough and professional. He always cleared changes with me before they were made. I felt very comfortable dealing with him."
Mariluz Perez, Daycare Center
"My home was in foreclosure and the property was security for a debt. I didn't know what to do. Dan outlined two choices and told me exactly what steps to take. He also acted as an intermediary with my ex-husband to get things done. If it wasn't for Dan nothing would have happened and I would have ended up with nothing."
Anya Pollara
"My business partner and I used Dan to help us terminate a lease for our business. Dan took over the negotiations with our then current landlord. He assured us that we had nothing to worry about and that he foresaw a quick resolution to the problem. He was able to get us out of a three year lease as promised. A year later we hired Dan to negotiate a new lease. He really showed his strength in negotiations, and a duel sense of poise and power. We signed a five year lease, mostly in our favor. In both instances we were glad to have Dan on our side."
Scott Kisler, ABS Design Studio
"The first time I used Dan, he took care of all the legal work associated with selling my business. Most recently he helped me negotiate a new lease with a landlord who was very difficult to deal with. In both cases, Dan was very thorough and detail oriented. His follow-up ensured that each matter moved ahead. He thinks of things that a business owner like myself wouldn't think of. Because he is upfront and fair, I was totally at ease dealing with him."
Ray Smith, Sir Isaac Bike Shop
"Dan has handled all the closings on our homes and has always been very responsive and open to questions. When we required lead abatement on our home built in 1898, we were eligible for financing through the government. This process required an attorney, and it was bogged down by bureaucratic red tape. Dan acted as the conduit between me and the government. He handled all the changes that affected the plans and escrow that needed to be addressed. Dan understands that every situation is different and that there must be give and take. I think of Dan as a "people's lawyer" – he listens to his clients and explains options clearly. I know I don't have to worry about putting any legal issue in his hands."
Simone Butler