Business Loans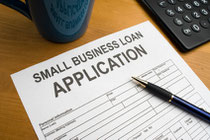 As an experienced business attorney, I will assist your company draft agreements, negotiate terms, and counsel you on the business aspects of a lending transaction. Lender's primarily are concerned about obtaining the necessary security interest in the borrower's collateral. Borrowers need reassurance that the terms of their loan are clear and fair before assuming significant debt. Personal guarantees are frequently required and should be carefully reviewed and negotiated for the borrowers' protection. I am ready to assist your business in commercial lending for the acquisition of equipment or inventory, and commercial real estate purchases, or seller financing.
"Dan helped straighten out some financing issues and a tax lien on our business. He was extremely thorough and gave us good advice. He did a great job for us."
Harry Jacobs, Montclair Auto Top & Seat Cover
"Dan has handled all the closings on our homes and has always been very responsive and open to questions. When we required lead abatement on our home built in 1898, we were eligible for financing through the government. This process required an attorney and it was bogged down by bureaucratic red tape. Dan acted as the conduit between me and the government. He handled all the changes that affected the plans and escrow that needed to be addressed. Dan understands that every situation is different and that there must be give and take. I think of Dan as a "people's lawyer" – he listens to his clients and explains options clearly. I know I don't have to worry about putting any legal issue in his hands."
Simone Butler